By Gabrielle Iglesias, Senior Monitoring, Evaluation and Learning Officer at SEAOHUN (Southeast Asia One Health University Network)
October 13 is the International Day for Disaster Reduction, and we celebrate it while the world is gripped by the COVID-19 pandemic. This is a timely reminder for us to pause and reflect on how the world came to this crisis, and whether it could have been prevented.
One Health is an approach that recognizes the interconnections of humans, animals, plants, and the environment, and encourages cross-sectoral efforts to promote the well-being of all living things. In other words, One Health experts believe that one of the drivers of the zoonotic spillover that led to the pandemic may be how humans have interacted with animals and the environment.
Thus, to reduce the risk of future pandemics, disaster risk management practitioners need to expand the concept of exposure to zoonotic pathogens beyond the immediate hazard and consider the complex chain of environmental stresses and intermediate interactions that link people and wildlife.
Daily Interactions between Humans and Wildlife, Global Supply Chains, and Cultural Practices Can Increase Risks
For the most part, people are concerned about exposure to the virus from being close to an infected person. However, this is only part of the story.
Yes, it's a cliché, but the final moments of the film "Contagion" capture the complex ways humans and animals interact in the global supply chain and show how our livelihoods (producer – distributor – consumer) and interactions (fellow commuters, fellow moviegoers, fellow diners) are intertwined.
While some of the scenes are made-for-movie drama, the concept is real: these complex links between humans and wildlife can increase disaster risks.
Smart Interventions Can Minimize Contagion and Disaster Risk
Global supply chains and human/animal interactions are complex and grounded in cultural practices, but that doesn't mean that spillover is inevitable.
For example, contagion could potentially be minimized for example by screening for illness at airports, the use of face masks and maintaining distances between people, and sanitizing surfaces that are frequently touched. Hygienic food preparation and the availability of safe drinking water could also help minimize the spread. Farm management techniques could include biosecurity measures, like the use of disinfecting footbaths and regular cleaning of animal housing, to prevent the spread of infectious diseases.
Health Isn't Just About Humans Anymore
To reduce local, national, and global health risks we can't just be thinking about medicine and treating patients.
Health is now a realm that includes transportation, sanitation, food services, utilities, and agriculture. Each of these sectors needs to understand what works to minimize pathogen exposure and take steps to minimize the risk of infection.
That's why the One Health approach includes land use planners, biologists, and ecologists—along with veterinarians and doctors—in efforts to keep wildlife and ecosystems healthy, and prevent spillovers from happening.
Exposure Isn't Just at the Spillover Point
To be able to reduce disaster risk, practitioners and policymakers must recognize that exposure isn't a single moment. It's not what happens to Patient Zero before the illness appears. Instead, it's a complex chain of events through which a pathogen is transmitted—a chain that is often influenced by cultural, agricultural, and other practices. If we only look at immediate hazards, we have already missed a number of important opportunities to address and reduce pathogen risk.
If we want to prevent the next pandemic before it starts, we need to expand the concept of exposure and look at the larger picture. It's not going to be easy, but it is necessary if we want to effectively reduce the risk of future disasters.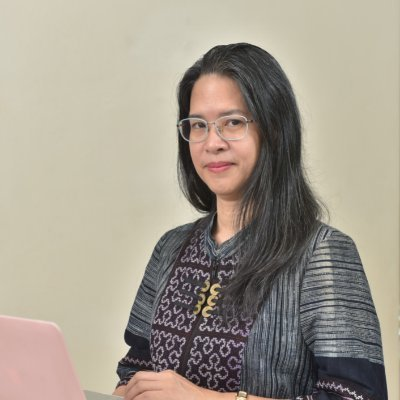 Field Notes Archive
STOP Spillover Interim Project Co-Director Dr. Jonathon Gass recently traveled to Viet Nam to conduct site visits to wildlife farms with the country's team on the ground.
Read more ›
It comes down to combining efforts of all sectors and together considering all of the risks associated with the emergence of epidemics and pandemics.
Read more ›
STOP Spillover is not about individuals, but instead is a deep collaboration among grassroots, local, regional, national, and global stakeholders.
Read more ›