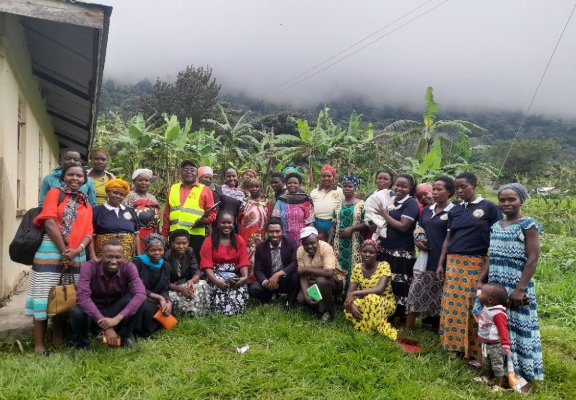 A core component of STOP Spillover is Outcome Mapping (OM), a participatory process that uses a collaborative stakeholder-driven approach to engage a broad range of traditional and non-traditional stakeholders in collaboratively identifying and mapping desired outcomes.
In each STOP Spillover country, OM is used to determine priority viral pathogens, high-risk interfaces at which to focus efforts, key stakeholders to engage, potential interventions for mitigating the risk of viral spillover, and gaps in knowledge to be addressed to design appropriate and effective interventions.
Community-led meetings conducted as part of OM allow stakeholders to share their insights and consider aspects of their homes and socio-cultural and economic practices that may put them at risk for zoonotic diseases. STOP Spillover country teams take the time to listen, engage, and translate community stories into learning opportunities about spillover risks and potential risk reductions.
The OM process enhances the capacity of local, regional, and national institutions to understand their spillover ecosystems and to develop, deploy, and validate tools and interventions to reduce risk of spillover. These conversations lay the groundwork for shared problem solving between the community and STOP Spillover that will extend over the life of the project and, with local leadership, well beyond.
As USAID notes, when the agency "empowers local actors—and our efforts are responsive to local priorities, draw upon local capacities, diverse networks, and resources, and are accountable to local communities—we expect that results are more likely to be sustained by local organizations and institutions." By actively engaging changemakers who are best positioned to advance progress at the local level, STOP Spillover strives to ensure that risk-reduction interventions are designed and implemented to meet the needs of local communities.