By Lauren Azmon
At STOP Spillover we know that outbreaks can start or stop at the country level, and that country-level and country-led interventions are key to preventing and reducing the impact of outbreaks. That's why I'm so pleased to introduce you today to Chann Sambath, who leads STOP Spillover's work in Cambodia.
Sambath comes to the project with more than 16 years of experience in humanitarian affairs and international development both locally and internationally. His educational background is in public administration, development management, business administration, and agriculture and rural development.
Sambath believes that STOP Spillover has a very meaningful mission that will enhance One Health in Cambodia. He is excited to work hand-in-hand with CAMBOHUN Coordinator Pheng Vutha and STOP Spillover's Cambodia team to make his vision for STOP Spillover's work in Cambodia a reality.
Lauren: Now that STOP Spillover has launched in Cambodia, what are your goals and aspirations for its future?
Sambath: We have already seen a lot of momentum with STOP Spillover in Cambodia. We know that important public and private sector stakeholders support the project and are committed to fully participate in it.
STOP Spillover Cambodia will support the development of innovative policies and approaches to prevent the animal-to-human transmission of viruses and to reduce the amplification and spread of these viruses among humans. My hope is that STOP Spillover will raise awareness about reducing spillover among Cambodians and also will increase the knowledge Cambodians need to follow through and reduce the risk of spillover in their communities.
Lauren: What do you think is unique about STOP Spillover?
Sambath: STOP Spillover is not about individuals but instead is a deep collaboration among grassroots, local, regional, national, and global stakeholders. The project's activities are designed with, by, and for these stakeholders, who are all directly impacted. This participatory approach means that STOP Spillover's work in Cambodia will be sustainable beyond the life of the project itself.
Lauren: What do you think are the biggest challenges to preventing spillover in Cambodia?
Sambath: There are a lot of challenges to preventing spillover in Cambodia. First, research and information about zoonotic viral diseases aren't making it to the public in areas that are at high risk for future zoonotic spillover. In addition, policies aimed at reducing spillover risk are made without input from key stakeholders. Finally, communities simply don't have sufficient resources, including the human resources, to research, design, monitor, and evaluate what's happening with regard to spillover and zoonotic diseases, especially at the local level.
Lauren: Do you have a favorite book? What is it and why?
Sambath: Given the focus of my work, reading about social impact is necessary. My favorite book is Good To Great–The Social Sector by Jim Collins. The author seeks advice from many social sector leaders on what success in business looks like. Reflecting on the lessons from this book, I believe that STOP Spillover's work will have a lasting impact in Cambodia.
Lauren: What advice would you give to leaders around the world who are working to prevent spillover?
Sambath: Reducing the spillover and spread of zoonotic diseases is not an individual responsibility, but a cooperative one. We need participation at all levels—from grassroots to regional to national to global. We need to listen to those who have been directly or indirectly affected by zoonotic virus spillover, and we need to have resources ready when issues arise.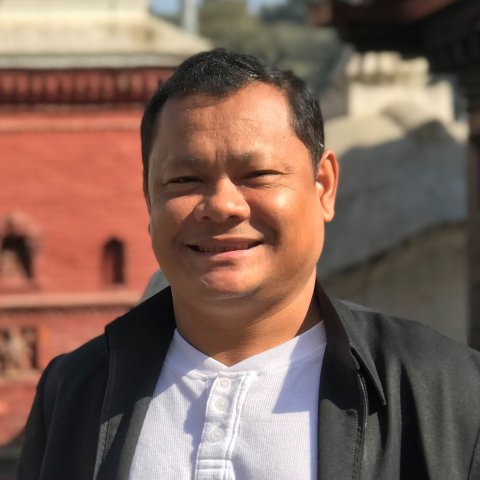 Field Notes Archive
STOP Spillover Interim Project Co-Director Dr. Jonathon Gass recently traveled to Viet Nam to conduct site visits to wildlife farms with the country's team on the ground.
Read more ›
It comes down to combining efforts of all sectors and together considering all of the risks associated with the emergence of epidemics and pandemics.
Read more ›
If we truly want to prevent the next pandemic, we need to take on the big drivers of risks like animal health, land use change, and climate change too.
Read more ›